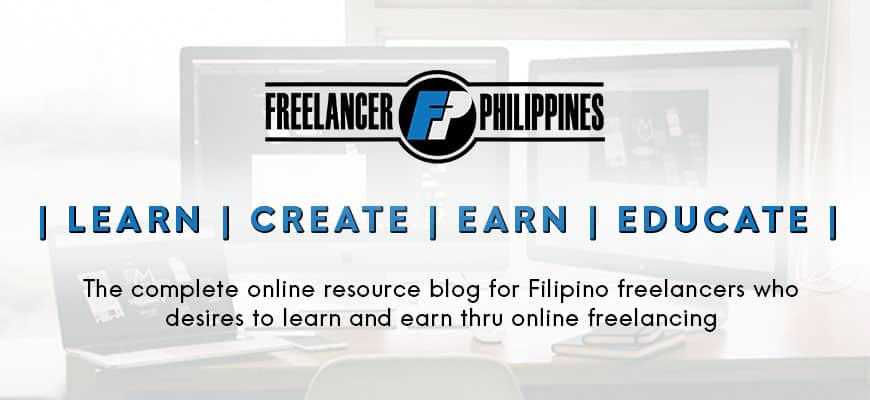 This site is specially designed and dedicated to every Filipino Online Freelancers. Whether a newbie or an expert freelancer, this resource blog will help everyone.
LEARN EVERYTHING YOU NEED
This blog contains vital information about online freelancing, entrepreneurship, self-development, technical tutorials and anything that an online freelancer should learn and do.
CREATE YOUR FREELANCER IDENTITY
It will also allow all users to create their own profile and portfolio which can showcase their skills and can also be used for clients reference.
EARN THROUGH FREELANCING GIGS
It will also be a contact point where a freelancer can communicate with fellow freelancers and also employers. The job board will allow any member to post a job and apply for a job post. This aims to give everybody a chance to earn whether it be by accepting freelancing gigs or hiring freelancers for your own online business.
HELP EDUCATE OTHERS AND SHARE YOUR EXPERTISE
And it will give a chance for everyone who wants to share their knowledge and expertise by submitting a guest post. By this, a freelancer can develop his or her personal branding by establishing him or herself as an expert in a certain field.
TO EVERYONE'S SUCCESS
The possibilities are endless, and opportunities are abundant. The main goal of this site is to help every Filipino who desires to learn and earn thru online freelancing.
And this will all be possible with the help of GOD and the cooperation of each and every member of this community.
May the force be with us.