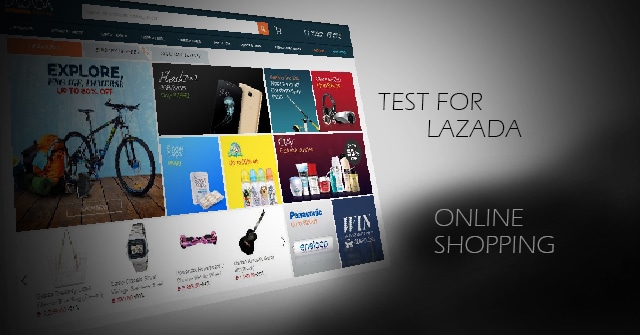 My Lazada shopping experience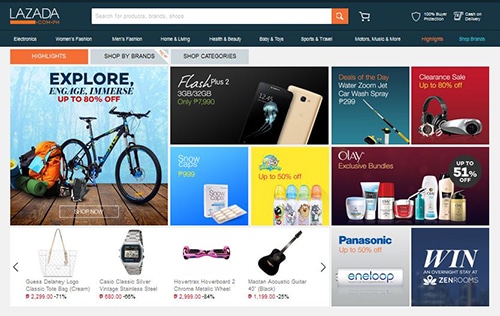 I've known Lazada for practically since it started on 2011. And I have found that a lot has changed and improved since it started. And ever since I haven't tried to buy from them, since my trusted site in buying online was Sulit.com.ph (which is now OLX.ph). Maybe, most of us Filipinos are really hesitant to buy online, since we are used to meet-ups or buying form "physical" shops, since right now virtual shops are increasing in number. This is my Lazada Shopping experience.
I was really intrigued in Lazada Shopping's campaign tagline, "Effortless Shopping". Well, I literally explored the site like I never did before. And as I review I found several interesting features like, Cash-on-Delivery, so many modes of payment, like PayPal and debit or credit cart, 100% Buyer Protection, etc. Plus, I found products of my own interest and that sudden urge of buying pumped me up and want to test if it is really effortless to shop at Lazada.
My eyes were stuck on these products: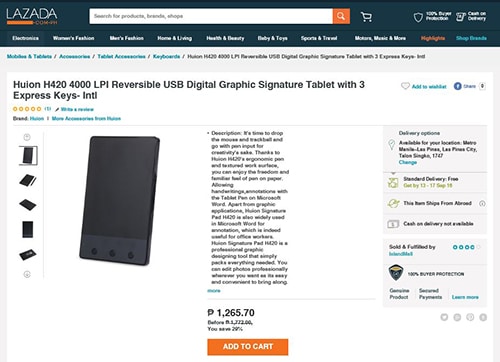 Since I was and still am a frustrated digital painter, and still am, I always wanted to have my own graphic pen tablet. But the standard graphic tablet used in digital drawing and painting is way of my budget, this one caught my attention. With a very affordable price and a lot of positive reviews especially in amazon.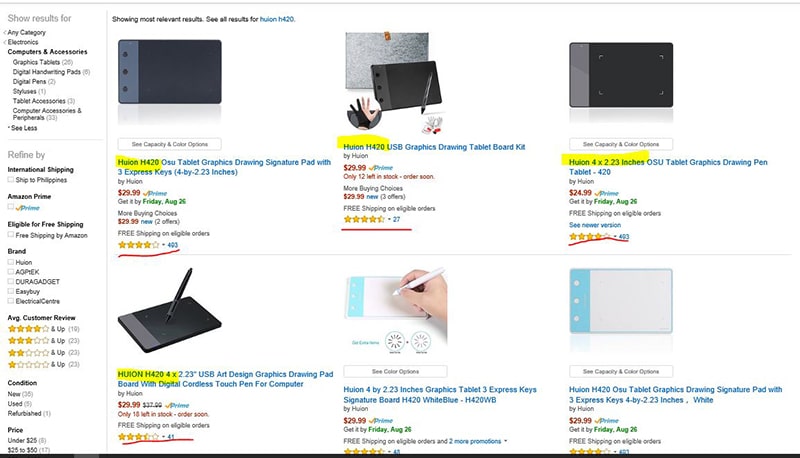 With an average of 4 star in a total of almost 1,000 reviews, I just thought I couldn't go wrong here.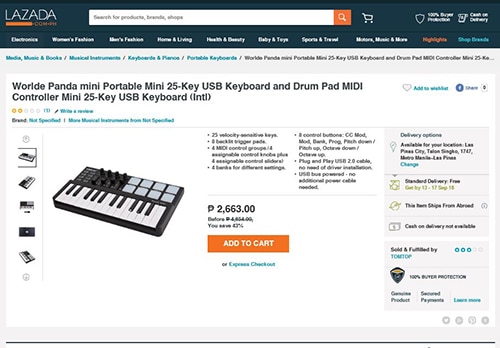 Another frustration of mine is music. Though I can play musical instruments, but I had a very hard time composing and recording. And seeing this, just lit up my musical side again. And I just have to buy it, even though I am never sure of its quality. I know, when you buy a China made product, you'll know it's quality is never quality. But, even though, I just have to have this ASAP.
ANTICIPATION OF A LONG WAIT
So I placed my orders. The two products of my frustrations just to test the Effortless Lazada Shopping. Since Lazada have PayPal as a payment option, I used my account to pay for the order. And this is actually to its extreme. Because I place my order on Aug 6, 2016 and the receipt says I will receive shipment by September 6, 2016. Both of them 1 month, before I can receive them on my doorstep.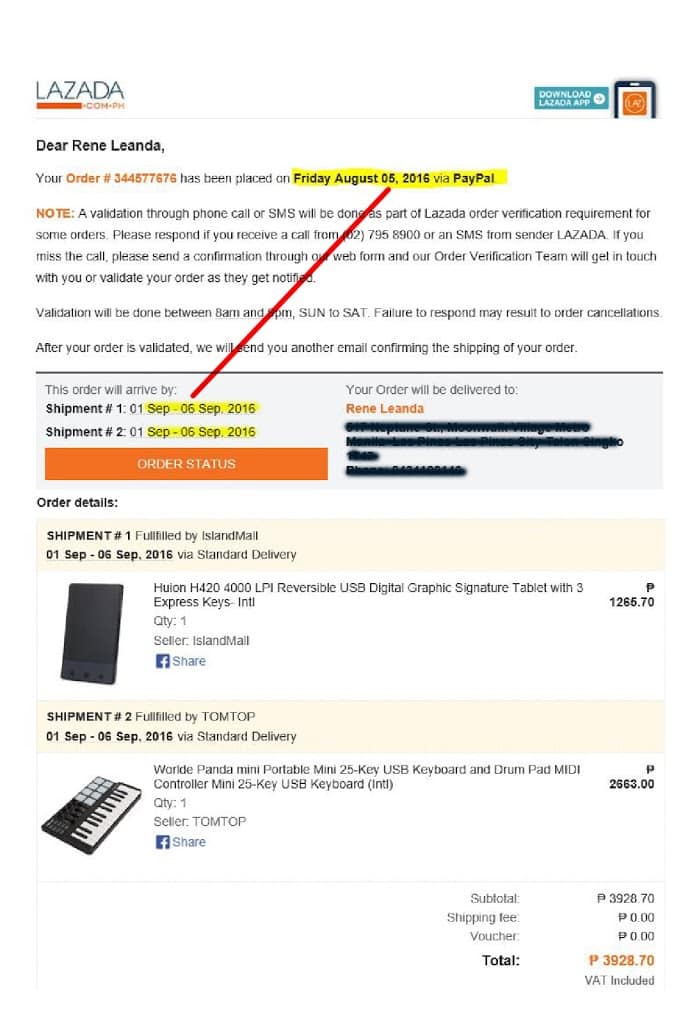 This is because, both of these are order from abroad and is handled by a partner, not by Lazada themselves, that is particularly Island Mall and TOMTOP. So, even though I know I will be waiting for so long, I calmed my heart and just trusted everything to the Effortless Lazada Shopping advocacy, and went on with the orders.
The unexpected expectations
Though I was really ready to receive my orders after a month, just a week after, that is August 13, Saturday, I received a message and an email from Lazada, informing me that one of my orders is already in transit. And immediately the day after, August 14, another message says that it will be delivered that day.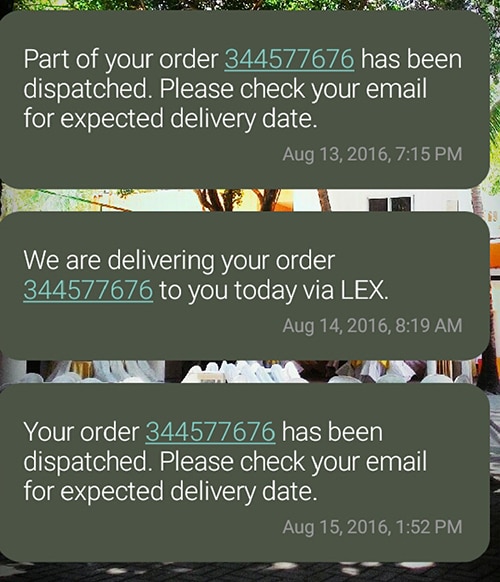 And since it's a Sunday, I was at home as usual relaxing, and I was really happy to expect the delivery, 3 weeks earlier than I expected.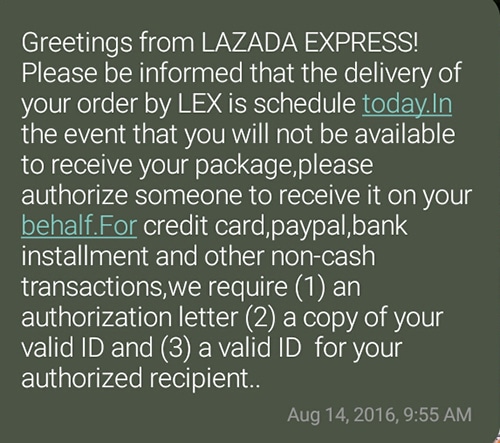 The first one to be delivered was the Worlde Panda Mini MiDI controller. The delivery came at around 3pm, by a friendly delivery man. I received the product, I handed my ID and signed a form.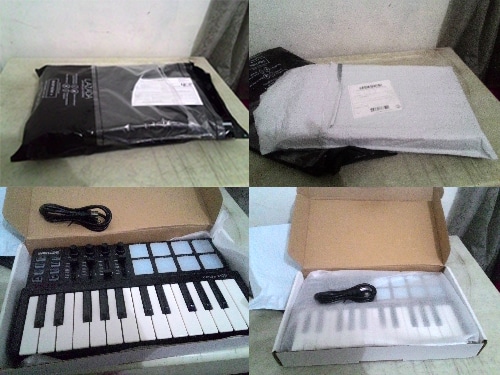 It was sealed in a thick black plastic and a white insulator-type pouch. When I opened the box, I saw my long awaited midi controller with a USB cable. Since there was no manual or Installer CD, I would have to search it from the internet, and luckily, I found what I needed. I tested it for several times, and everything seems to be working fine. I thought to record a song already, but I have many things to do first, so I may schedule my music creation anytime this month. Yeah! Rock and Roll!
And another surprise!
The next day, I received another text message and email that the other product I ordered is already in transit and would be delivered by the next day. And true enough, by the next day, August 16, Tuesday, another text confirmation came and I again excited to receive my order 3 weeks earlier than expected.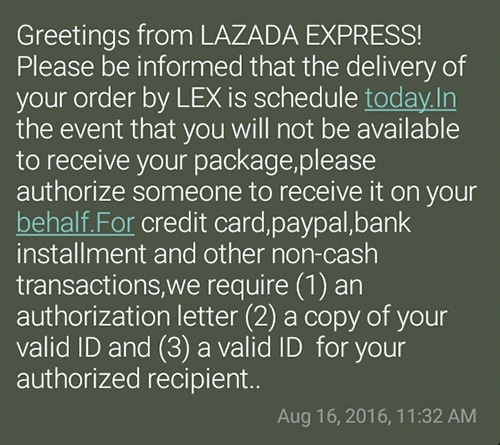 The package came at around 5pm and delivered by the same delivery man. This time we were like friends and didn't have to give my ID for confirmation.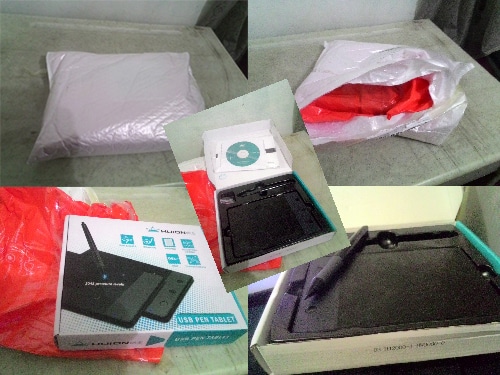 The package is covered with the same insulator-type pouch and an orange plastic bag. When I unboxed it, the Huion H420 graphic pen tablet comes with a manual and an installer CD and a USB cable. Right after my unboxing of course, I tested it, and really worked like a wonder. So responsive and works well to all designing software I have like Photoshop, Illustrator, Autodesk Sketchpad Pro and Paintool Sai.
The over-all Lazada Shopping experience
My first time to purchase on Lazada is really a leap of faith. I never really imagined that I took the risk of purchasing an amount of almost P4,000 and would be delivered 1 month upon settling payment. But it did well far above my expectation. Since I received my orders 3 weeks earlier and all is working fine.
On my own assessment, it was really effortless Lazada shopping. I just did my purchase inside my room, and just waited for less than two weeks to receive them at my door step.
Though I have read some reviews at Lazada that there are some unsuccessful deliveries. Like, very late delivery and worse cancelation of orders, damaged products etc. But luckily I got both of my orders in good shape and earlier than expected. With an experience like this, it is very tempting to do more shopping. Especially, shopping is just done with a flick of the finger. But for now, I will just hold myself back, and reserve my funds for more important purchases. For now, I will just enjoy playing with these newly purchased toys.
How about you? What's your experience in shopping at Lazada?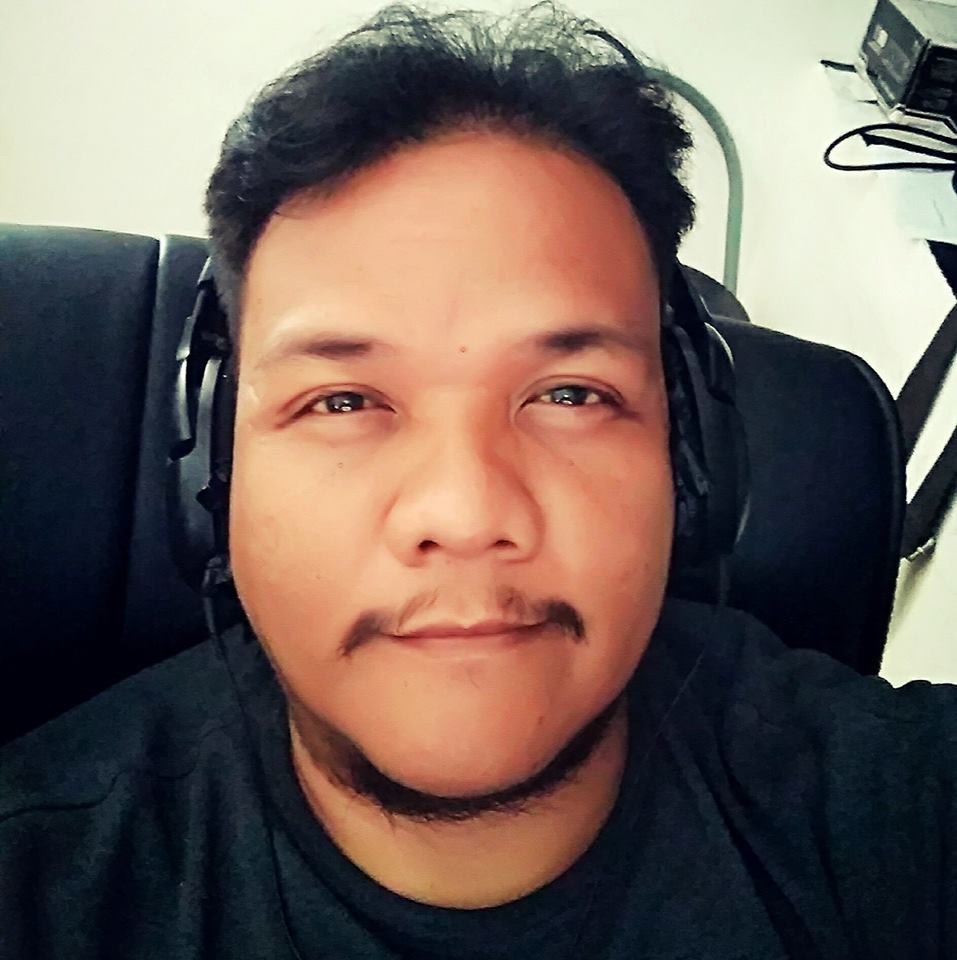 i am hunting for bugs on this website … please tell me when you see one…